Onefinity CNC Review – Is This The One For You?
If you've been scouring the web looking for a decent onefinity cnc review then you've come to the right place. And this machine is a great place to start looking as it's packed with features that are perfect for any woodworking project, from small to large. Read on to find out why a machine like this can be ideal for any woodworker. They're perfect for making things like a personalized charcuterie board or other highly customized projects.
If you are a fan of woodworking, adding a CNC machine to your list of tools can really help set you apart. With it, you can easily create beautiful pieces that really bring your pieces to the next level. So, if you are looking for a high-quality CNC machine, keep reading.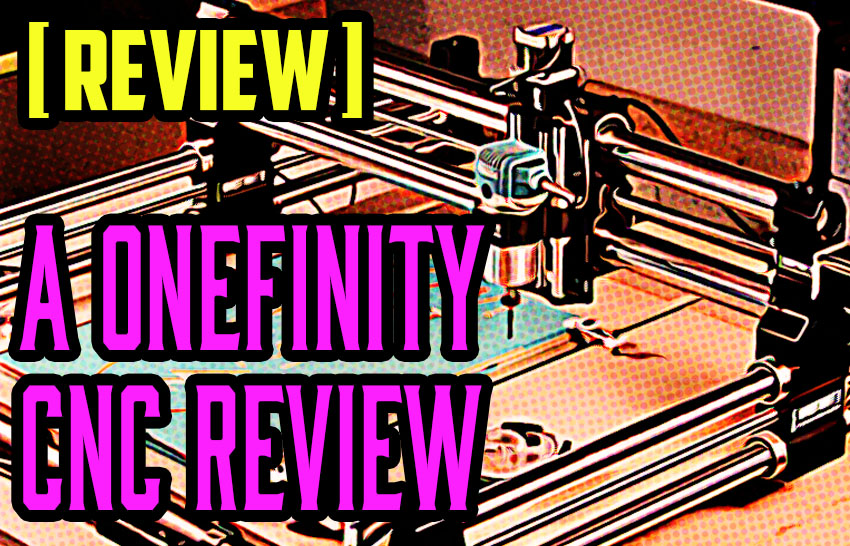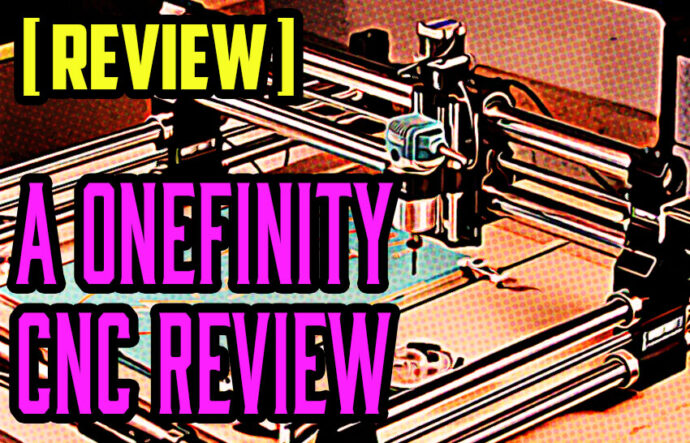 This particular machine is a popular choice among hobbyists and this review will be focused on Onefinity Woodworker CNC.
What Is The Onefinity Woodworker CNC?
Onefinity Woodworker CNC is a computer numerical control machine used in woodworking that allows the user to create three-dimensional objects from a digital model. It is a computer-controlled machine that can be programmed to cut and shape wood using a variety of tools. It is perfect for creating intricate designs and detailed carvings, making it an ideal choice for woodworkers and craftsmen. With its precision and versatility, the Onefinity Woodworker CNC can handle a wide range of projects, from simple to complex.
The CNC router bit is guided by the coordinates of the digital model to create the object. The machine can use a variety of different materials, including wood, plastic, and metal. This machine is popular among hobbyists and small businesses because it is affordable and easy to use.
How Does Onefinity Woodworker CNC Work & How Is onefinity support?
Regardless of the name brand, a CNC machine is a device that uses computers to control the movement of tools that cut or shape wood or other materials.
The computer receives instructions from a design file, which specifies the dimensions and shape of the object to be made. The computer then calculates the precise motions of the tools needed to create the object. The computer sends these instructions to motors that drive the tools, causing them to move in exactly the right way and at exactly the right speed to create the desired object.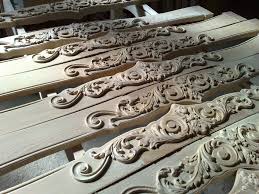 The Benefits of Using Onefinity Woodworker CNC
There are many benefits of using an Onefinity Woodworker CNC machine. Perhaps the most obvious benefit is that it allows you to create custom wood furniture and other objects with incredible accuracy and precision. With a CNC machine, you can create stunning pieces of furniture that are perfectly symmetrical and exquisitely detailed.
Another key benefit of using a CNC machine is that it allows you to work with a wide range of materials. With a machine like this, you can easily cut through hardwoods, softwoods, plastics, composites, and more. This allows you to create all kinds of unique objects out of a variety of different materials.
Onefinity Woodworker CNC Review
CNC machines are becoming more and more popular in the woodworking community. There are a lot of different brands and models to choose from, but which is the right one for you? In this Onefinity Woodworker CNC review, we'll take a look at its quality of build, material handling capabilities, ease of use, the features it provides, and support.
Onefinity Woodworker CNC Size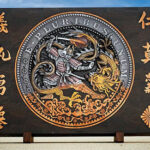 The size is 24×36 inches. It is a small-sized machine that is perfect for hobbyists and DIYers. It's is a desktop-sized CNC that is perfect for light-duty precision woodworking projects. It has a 12×12 inch work area and can handle materials up to 1.5 inches thick. With its intuitive user interface, the Woodworker CNC is easy to use even for beginners, and it comes with all the software you need to get started right away.
With its smaller size, it can easily be transported to different locations, making it convenient for use on a variety of projects. Additionally, its smaller size also helps to keep the price lower than some of the larger machines on the market.
Material Capability
The Onefinity Woodworker CNC is capable of working with a variety of materials, including but not limited to wood, plastics, foam, and metal. With its versatile design and powerful motor, the Woodworker can handle a wide range of projects with ease. Thanks to its precision-guided cutting system and automatic calibration capabilities, you can rest assured that every cut will be straight and accurate. Whether you're a beginner or a pro, the Woodworker is the perfect tool for all your crafting needs.
The Chassis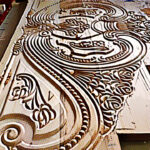 The chassis is made from a durable and stable machine platform designed for use with woodworking CNC routers. It is made of precision-machined aircraft aluminum to provide a solid and accurate foundation for your router, ensuring consistent results with every project.
On both model variations of the Woodworker, the Y-axis rails are 35 mm steel tubes.
Steel tubes with a diameter of 50 mm are used for the X-axis rails on the Woodworker X-50, whereas steel tubes with a diameter of 35 mm are used for the X-axis rails on the Woodworker X-35.
Heavy and strong routers or spindles may be used thanks to the 50 mm steel tubing.
Except for the X-axis shafts, all other components on the X-35 and X-50 are identical.
The Onefinity Woodworker CNC Chassis also features an integrated dust collection shroud that helps keep your work area clean and free of debris, making it easier to maintain your machine and achieve professional-quality results. Plus, the included mounting hardware allows you to set up your machine quickly and easily, so you can start routing like a pro in no time.
The Drive System
NEMA 23 stepper motors with 178 oz-in holding torque are utilized on the Woodworker.
The Y-axis is moved by two motors, which eliminates racking and ensures smooth, precise motion.
Each motor output can conduct 250K steps per second and can accomplish 256 microsteps. This basically implies that you have a lot of control over even the tiniest actions.
The Linear Motion
This machine that uses a set of rails to move linear bearings and tools along the X, Y, and Z axes. This allows the user to create precise cuts with intricate detail.
The CNC Spindle
Onefinity does not bundle a router or spindle with the Woodworker, this means you are free to choose your own. You can also use one for certain projects and save on cost! Onefinity CNC recommends Makita RT0701C as it has both capabilities at an affordable price point that's easy on the budget too – giving us more bang per buck when compared against other options.
But you can also use a router instead of a spindle.
The controller output includes VFD speed control if needed which should be simple enough by connecting them through a USB connection in software like Comfortworks CAD/ CAM Package 2017 (v5).
The Controller and Electronics
As the controller for Woodworker, Onefinity started with the foundation of a Buildbotics Machine Controller and tweaked it for their own use.
The Buildbotics controller is a computer that runs on a Raspberry Pi board.
As a result, you won't need a separate computer to process G-code or operate the machine.
It features integrated stepper motor drivers and can control up to four axes, all of which are encased in a compact steel housing that takes up little space.
Because the driver can handle up to 6A per motor at 12 – 36 V DC, you may update your stepper motors without having to worry about replacing the controller.
You can use an ethernet cable to connect your computer to the controller, and it doesn't matter what operating system you have on your computer.
It does not require the installation of any drivers, and it may be accessed from any device that has a web browser.
You may also connect the controller to your WiFI network and use it to control Woodworker wirelessly using your smartphone or computer connected to the same network.
You may connect numerous Onefinity CNC machines in your business to the same network and operate them all from a single smartphone, tablet, or computer.
On the top of the controller box is a red E-stop button that may be used to stop the CNC in an emergency and adds to the CNC's safety appeal.
Onefinity offers a 10.8″ touch screen display that you can use to control the device. The number 10.8 "The cost of the display is around $107.
You may use the same gamepad controller to physically operate the machine if you enjoy playing games on your console.
A USB camera may be connected to the controller to monitor the cutting operation.
The Woodworker does not have homing sensors, therefore it must rely on an unorthodox technique of homing.
When the motor strikes the ends of the axis, the controller detects a minor change in the motor current (known as the stall current) and recognises it as the home position.
A male DB25 port is used on the controller's breakout board connection connector.
Onefinity Woodworker CNC Software
The preinstalled software for Woodworker comes with a built-in network connection that allows you to control the machine remotely, whether it be through an ethernet cable or just Wireless. The intuitive interface makes using this tool easy as pie! You can use any CAD/CAM program like Mach3 if you prefer something more traditional but we recommend sticking close by our Control Panel because all of these functions will always stay within reach no matter where in creation they happen too – even when running on battery power (which isn't bad).
The device is controlled with a user-friendly, yet powerful interface that does not require any processing power from your computer. You can even use it without one if you purchase the touchscreen accessory!
Onefinity Woodworker CNC Laser Module
J Tech Photonics is an official partner of Onefinity, and their lasers do not void the warranty on your woodworker.
In fact, they're so confident in its quality that it comes fully assembled! You can purchase a module for $670. Laser modules are officially supported by 7w machines without any issues whatsoever.
Onefinity Woodworker CNC Accessories (Holder, Clamps, etc.)
The Onefinity Woodworker CNC Accessories is a set of tools designed to work with the Onefinity Woodworker CNC Machine. They allow you to hold your workpiece in place, sand it down, and cut it into the desired shape.
The Onefinity Woodworker CNC Accessories include a saw blade, a sander block, and four clamps. The saw blade is used to cut the workpiece into the desired shape, the sander block is used to sand it down smooth, and the clamps are used to hold it in place while you're working on it.
Onefinity Woodworker CNC Assembly
There are a few things you'll need to assemble your Onefinity Woodworker CNC. The following items are included in the box when you purchase the machine:
Onefinity Woodworker CNC unit
Two steel parallel guide rods
Two steel top guide bars
One drive belt cover
One drive belt and tensioner assembly
One power supply cord and plug assembly
Four M5 × 16mm screws for attaching the drive belt cover
Two M6 × 16mm screws for attaching the top guide bars
You get the Woodworker delivered as pre-assembled parts and all you need to do is put them together using our assembly manual. It takes less than an hour! The electronics components are designed so they can be plug-and use, which means no time wasted on assembling these items at home.
What Are The Onefinity CNC Specs?
The Onefinity CNC is a computer numerical control machine that uses a milling bit to carve designs into different types of materials. It has a cutting area of 400x400x200mm and can be used for sculpting, engraving, and machining operations on various materials including wood, plastic, brass, aluminum, and copper. The Onefinity CNC comes with software that allows you to create 3D designs or import existing designs from other CAD software. It also includes a built-in camera that allows you to see the workpiece as you're working on it so you can ensure accuracy.
What is Onefinity CNC 3D?
This is typically referred to the process of 3D carving using the machine.
What Are The Best Tips in Choosing the Right CNC Machine?
When choosing a CNC machine, it is important to consider the type of materials you will be working with and the size of your projects. You also need to decide which features are important to you and find a machine that offers those features. Here are some tips for choosing the right CNC machine:
Think about the size and shape of the parts you will be machining. The size and weight of your parts will determine the size and type of CNC machine you need.
Consider the materials you will be working with. Some materials are easier to work with than others. For example, softer materials like wood can be machined on a smaller CNC machine, while harder materials like metal require a larger one.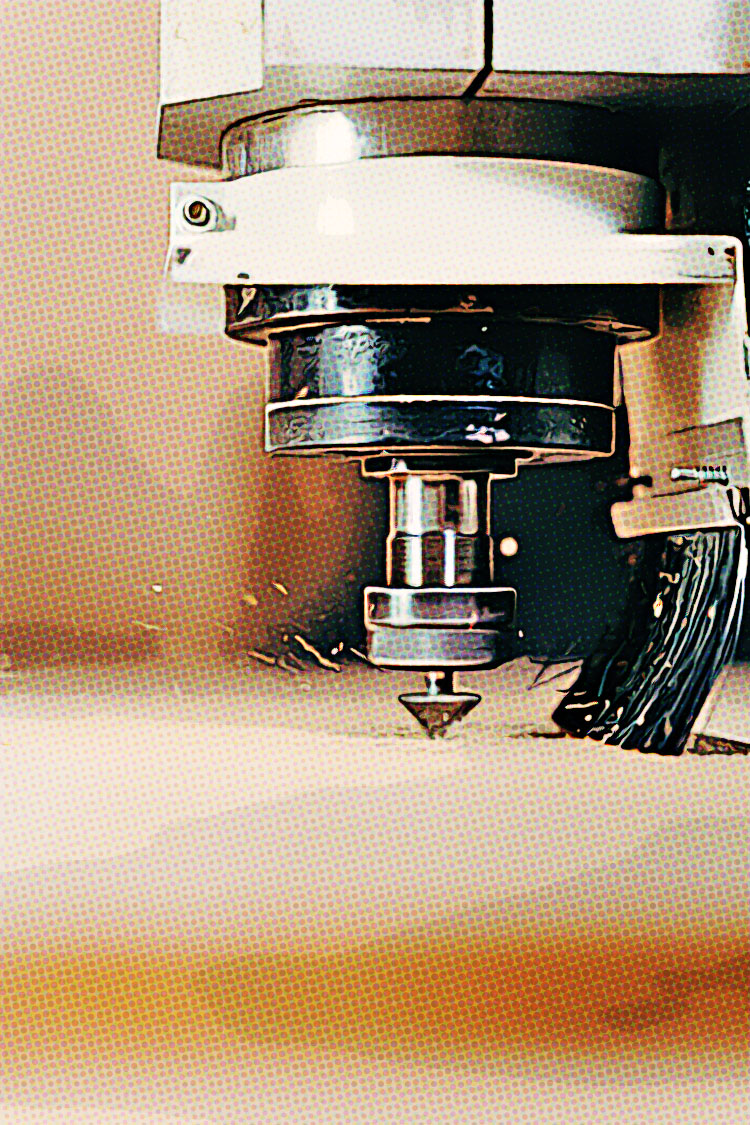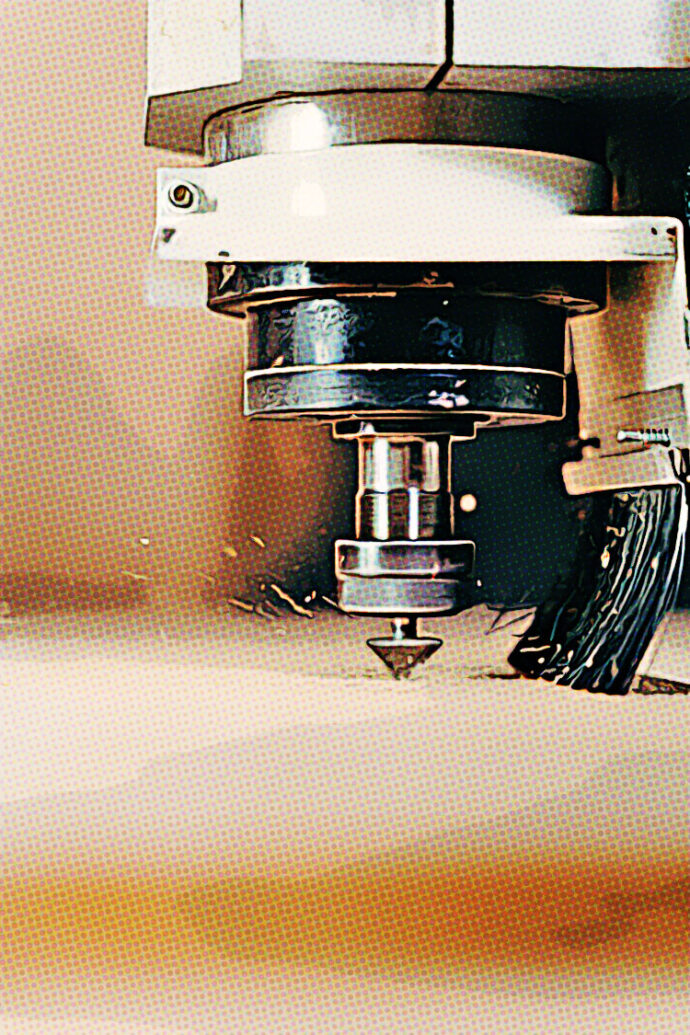 Frequently Asked Questions (FAQ)
What is the CNC Onefinity machine?
It's a computer-numeric-controlled machine that allows users to create 3D objects from digital files. It can be used to create everything from small figurines to full-size furniture.
What router does the Onefinity CNC use?
It uses a BeagleBone Black as the main controller. It can be used with other routers but has been tested extensively with the BeagleBone Black.
How big is the Onefinity CNC?
It has a 32″x32″ cutting area.
How much does Onefinity cost?
It depends on the model. The Onefinity Woodworker X50 costs $2,392.75.
Why should I use Onefinity Woodworker CNC to carve?
There are many reasons why you should use one to carve, but some of the most important include its precision and durability.
This CNC machine is extremely precise, which means that your projects will come out exactly as you planned them. Additionally, the woodworker CNC is built to last, so you can rely on it for years of quality performance.
Where can I buy Onefinity Woodworker CNC for my project?
They can be ordered through the Onefinity website. One of the benefits of owning a CNC machine is that it can help you save time and money on your woodworking projects
What router works with Onefinity CNC?
Any router that is compatible with the latest version of Windows 10 should work with Onefinity CNC. For example, the following routers have been known to work :
Dell XPS 15
Lenovo Yoga 910
Acer Aspire VN7-591G
HP Spectre x360 Convertible PC 13-inch
If your router is not on this list, it does not mean that it will not work with Onefinity CNC. It just means that they have not tested it and cannot guarantee its compatibility. You can always try contacting the manufacturer of your router to see if it is compatible with Windows 10.
Where is onefinity located?
Onefinity CNC is located in the town of Toronto, Ontario Canada.
What is the best Onefinity vs. Shapeoko Pro?
Onefinity is the better choice because it can cut a wider variety of materials, including harder materials like aluminum and brass. Shapeoko is limited to softer materials like wood and plastic.
Onefinity is also easier to use because it doesn't require the user to change the bit every time they want to cut different materials. With Shapeoko, you have to change the bit every time you want to cut a different material, which can be difficult and time-consuming.
Finally, Onefinity has a larger cutting area than Shapeoko, so it's better suited for larger projects.
How can I transfer files between computer and controller without an ethernet or WiFi connection on Onefinity CNC?
You can copy the files onto a USB stick and plug them into one of the four available ports on your Onefinity controller. This will allow you to access them easily through its touchscreen interface!
How do you find the Makita router?
There are a few ways to find the Makita router. You can go to your nearest hardware store and ask for help finding it, or you can search for it online. There are also a few different websites that allow you to compare prices on routers, so you can find the best deal.
What is the Onefinity controller?
The Onefinity CNC controller is a compact and affordable device that gives you the power to control your CNC machines from your computer. It's perfect for hobbyists, small businesses, and classrooms who want to get into CNC machining but don't want to spend a fortune on equipment.
The Onefinity CNC controller plugs into your computer's USB port and uses open-source software to give you full control over your machines. You can use it to create programs, run tests, and diagnose problems with your machines. Plus, it's easy to use – even if you've never used a CNC machine before.
Is Onefinity CNC any good?
Onefinity CNC is a great choice for anyone looking for a mid-level CNC machine. It's perfect for both hobbyists and small businesses, and it offers a lot of features at an affordable price.
Some of the highlights include:
A sturdy metal frame that can handle heavy cuts without warping or bending
An intuitive touchscreen interface that makes it easy to operate even if you're new to CNC machines
A range of built-in software tools that let you create complex designs with ease
Overall, Onefinity CNC is a great option for anyone who wants a powerful yet affordable CNC machine.