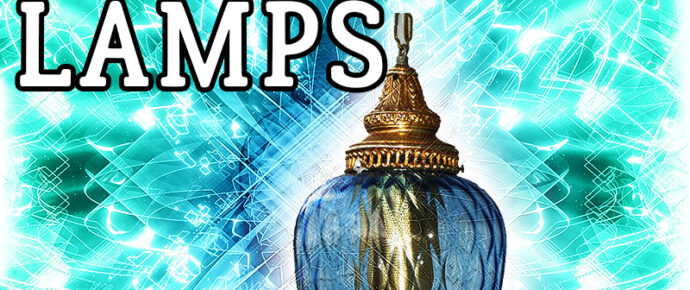 Vintage Swag Lamps That Plug In To The Wall – Do-It-Yourself!
Vintage Swag Lamps That Plug In To Wall – Do It Yourself!
Swag lamps are lamps that hang from the ceiling using a hook that screws into the drywall ceiling and then the cord loops over to a wall and down to a socket.
These can be ideal lamps to use if you need to place your light in a place other than where the electrical outlet or where the wiring for your lamp is located.
This being the case, swag lamps can be a fairly versatile lighting option and there isn't much (if anything) different from making a regular lamp or light other than they use a chain rather than being fixed to the light base. Some of the links on this page are affiliate links and as an Amazon Associate I earn a tiny amount from qualifying purchases. It's literally a few cents.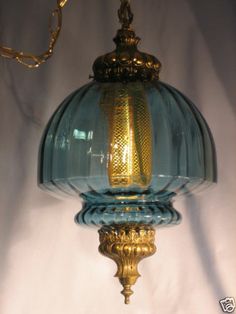 Vintage Swag Lamp Parts
For the best selection of vintage swag lamp parts, I head over to Amazon to have a look.  I find their selection is great and the free shipping makes things really easy.
Basically what you will need is the following:
A long lamp cord and or a wiring kit – if you already have a few lamp parts you may not need the whole wiring kit, but swag lamps feature a long cord so unless you're going to make your own cord with wire and a plug, I'd suggest getting a long lamp cord that will work
Swag Hooks to hang your lamp from
Other than that, you will just need your lamp itself and you'll be all set. You can also check out our DIY Lampshade from Scratch – Supplies, Kits and Ideas post to see how you can make a lampshade if that's the direction you want to take with your swag lamp.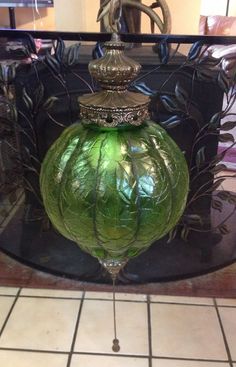 Vintage Industrial Light Fixture Parts
I've found that coming up with vintage industrial light fixture parts is best done by looking for a source of inspiration, deciding on a lamp design, then looking through garage sales, used ads and second hand stores.
Sure, you can go buy what you're looking for and that works to a point but I find it's more fun to re-purpose something and make it truly unique.
If I do end up buying something it has to be pretty unique, and one of my favorite places to look is vintage lamp and supply here. They've got some really unique things there.
Failing that, I head over to Amazon.
But as most of my creations aren't slick and modern in design, I like something that's a bit more worn and used as it infuses a lot of character into the design and final product itself.
I've found that if you end up buying all your parts, you can often end up spending almost as much as if you just bought a new swag lamp in the first place (!).