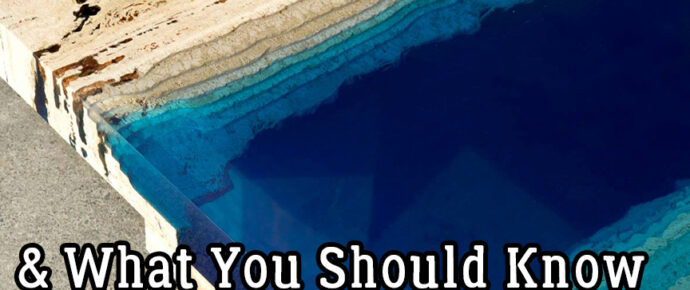 Where To Buy Epoxy Resin & What You Should Know Before Buying?
"Where can I buy epoxy resin?" is a question that comes up pretty  quickly for many hobby enthusiasts who love using their creativity and imagination to create all kinds of epoxy resin masterpieces.
But there are a number of things that you need to consider when looking to buy epoxy resin.
Epoxy resin comes as a two-part liquid – a resin and a hardener – when mix together cure and harden to become a crystal clear, durable solid. Epoxy resin is generally a thermoset plastic which creates a coating about 1/8" thick when applied on a surface. It can be used either as a coating or as an adhesive. Epoxy resin can be used to attach decorative items to glass or wood and a layer of epoxy when applied over it protects your creativity for years to come.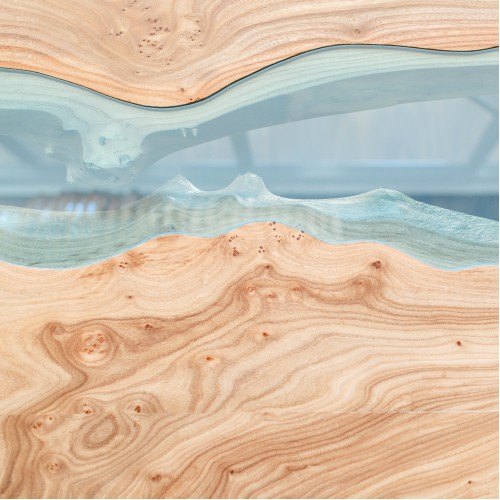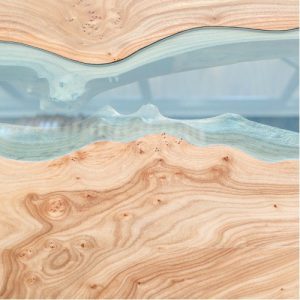 It can also be used to seal up spaces between wooden slats. Epoxy resin is used across a variety of applications. The reason for its increasing popularity is the ease of use and benefits. People, nowadays, use it to cover their counter tops, floors, masterpieces and treasures to protect or preserve them for years. Epoxy resin is ideal for protecting wood surfaces and items. It creates a glossy, durable, water and scratch resistant surface so that you need not worry about damage.
Possibilities are endless when working with epoxy resin. Whether you use it to coat wooden tables and counter tops, create or remake old bar tops, make mosaic masterpieces on table tops or add glitter to any surface, using epoxy resin the right way makes it possible. There are many people who use epoxy resin to create jewelry, use molds to create decor items, use the epoxy to create a floor with amazing patterns and a lot of other projects.
Epoxy resin is one of those materials that serve a variety of purposes on almost all the surfaces. It works excellently on wood, metal, china and glass, offering a versatility that every home and business owner would appreciate. Though it may appear simple to buy epoxy resin, it is important to consider few things before grabbing a product available in the market. Some of the links on this page are affiliate links and as an Amazon Associate I might earn a tiny amount from qualifying purchases if you end up buying something through one of them.
Where to Buy Epoxy Resin – The Best Sources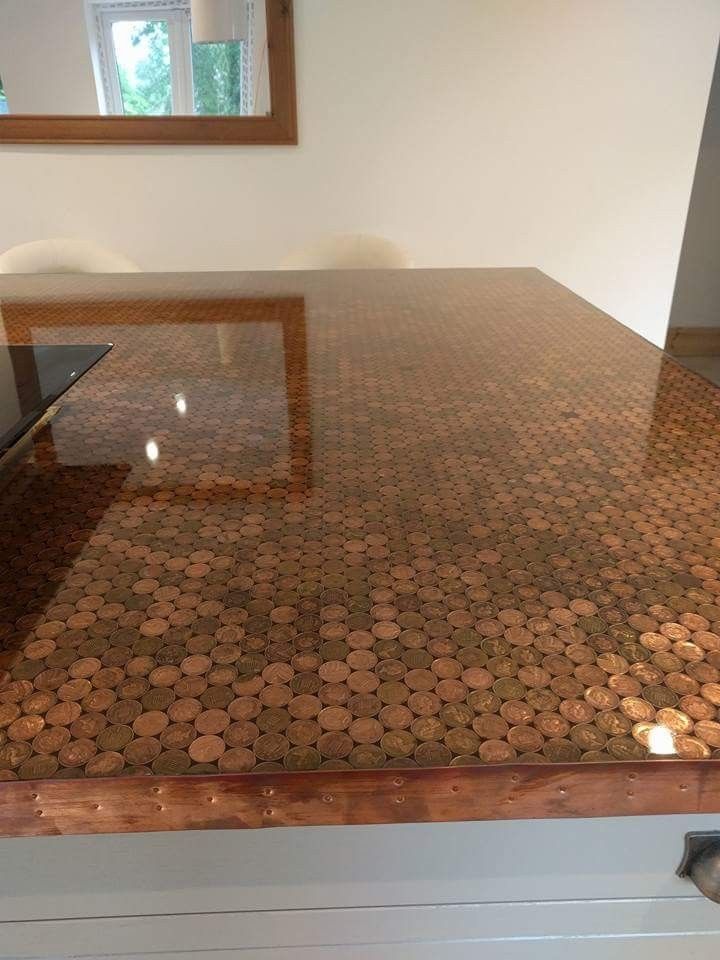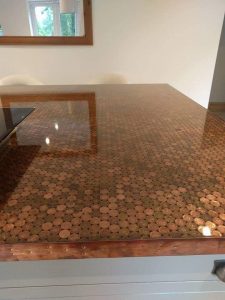 When it comes to buying epoxy resin, the biggest concern is where to buy them at the most competitive prices. Epoxy resin is popularly available across online stores in addition to retailers and wholesalers. You can check the availability at different places and compare the prices to find the right product at the best price.
Online Stores and Suppliers
In this advancing world of internet and technology, it is not hard to find anything online. Almost everything can now be purchase from online sellers. You just need to find the right store that sells the exact epoxy resin you require and that can offer some help and guidance on purchasing them. There are some online sellers who not just provide a wide range of epoxy resins to choose from but also help you find the right product matching your requirements.
You can find epoxy resin products from different brands at leading online stores like Amazon, Walmart and eBay. They can also be purchase from certain specialty art stores, Home Depot, Lowe's and other hardware and chemical supply stores. These websites not only make it easy finding the right product for your DIY epoxy resin project but also offer some useful information and guides about using them the right way and achieving better results.
Retail Locations
Epoxy resin is one of the universal products and can be found in many retail stores. You can easily locate a retailer who sells epoxy resin and find the popular brands and products. However, if you have specific or special requirements, it might be harder to grab the product you desire. Some retailers can offer you the option of custom ordering your product. But then you have to wait for it.
Overseas Websites
Many customers often visit international wholesale stores that promise cheaper prices on bulk orders. There are many such websites that ship internationally and buyers can save a few bucks by ordering epoxy resin of desir brand in bulk.
That being said, it's important to remember that communication, customer service and returning products can be difficult at times. Sometimes sellers don't have the best descriptions on their website either – which can result in you buying a product that you didn't want.
For me, I go with Amazon. Their customer service and return policy is great and you can compare prices and see real reviews right there on the website. And you know that your credit card information is safe – as opposed to using your card on some unknown site.
Which Epoxy Resin Should I Buy?
Most online sellers and retailers have a wide variety of popular epoxy resin brands to choose from. You can make your choice by considering the application, surface and properties you want to achieve. The product catalogs on these sites feature information about the products and their properties. A comparison of this information can help you make the right selection of epoxy resin for your DIY project.
Here are the most popular 2-part epoxy resins ideal for coating wood, metal, fiberglass, fabrics and other materials to achieve water resistance and durability:
West System
The brand that most hobbyists and boat repairers use and recommend, West System is a highly promote company with a vast range of products to choose from. They also offer excellent project information and guides to help people use their products to the best. You can combine different types of resins and hardeners from the brand to suit your application. You can see the line of products from West System here.
MAS Epoxies
This brand is getting increasingly popular and is offering a lot of guides and tutorials on YouTube. Customer reviews say that MAS Epoxies resin produces lesser amine residue as compare to other systems. It offers a range of speeds for hardeners to choose from. There are some special application epoxy resins available too which you can check out here.
SP Epoxies
Another recognize brand is SP Epoxies though it is not as highly market as West System. The general purpose epoxy resin from this brand comes with a slow and fast cure option. There are two other products from the brand created to meet special requirements. SP115 is an ultra-clear, low viscosity epoxy laminating product designed for laminates. SP320 is a clear epoxy coating known to provide clarity and protection which can otherwise be achieved using multiple coats. For this brand it's mainly used for boats and to find it you're best off to check your local stores.
Axson
This brand sells economical yet high-quality epoxy resin, probably the most economical you can find among epoxies. The products are as good as any other leading brands and they are approve by Lloyd. However, it is a new brand and less marketing means it is less recognize and sought after among hobbyists and marine builders and repairers. You will have to go to their website here  in order to find a local distributor for their product.
One other thing to consider is if your resin needs to be food safe if you're making a countertop or table top like these. If this is the case, you should read our article on The Best Epoxy Resins For Tabletops – Food Grade Epoxy